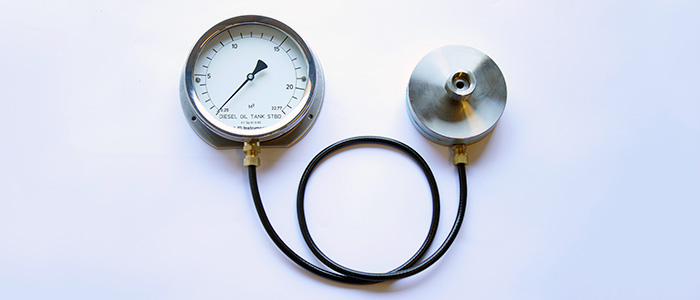 The E.S. Sensor is an externally mounted sensor, suitable for both the industrial and marine markets. Fully automatic with no power required, the E.S. sensor is simple to install and safe in hazardous environments, with continuous read-outs. It is manufactured from various materials to suit the liquid(s) to be gauged.
This sensor is suitable for most liquids, from Heavy Fuel Oil, Diesel and Lub Oils, to potable, bilge and sea water. The E.S. sensor comes with both Bureau Veritas and DNV type approval certifications, for marine applications.
Specification
–  ¾ BSP female connection
–  316 stainless steel and mild steel bodies available
–  Capillary up to 25 metres
–  Suitable for industrial and marine markets
–  Weatherproof
–  Continuous read-out.
Accessories
This range of gauges has been developed to accept a pressure transmitter, from which a 4-20mA signal can be received (not in hazardous areas).